Relays
Rotero offers relays in various models, among others, with single and double coil, compact and lightweight, IP67/IP6K9K, 12 to 80 V/DC, 50 to 1,000 A, fitted with very robust insulation material suited to extreme circumstances, a long lifespan, over and under voltage to prevent drainage of the batteries. Please contact us if you are looking for a model that is not listed below.
High Power relais

The military 26.93 and 26.99 ranges consist of high power relays with inbuilt evaluation systems for electric current and bi-directional current monitoring.
With these relays we can provide for individual client specifications regarding current monitoring. The system can protect analogue output voltage and power off high load patterns and peaks.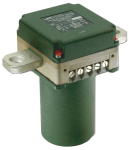 The system protects:
automatic powering off when the strength of current is too high in the main circuit
freely programmable levels of the strength of current up to 2,000 A
the possibility for short circuit-proof simulation of trip fuses
controlled switching on and off of relays by means of external signals (remote control operation)
security switching in case of too low voltage and too high internal temperature
output for status signal for the switching on of relays
Power relays 29 series 75 A – 500 A
This series of power relays have been developed to operate in normal ambient conditions. Characteristic is the single coil which renders the relays resistant to extreme shocks and vibrations. This results in a well-considered design with optimal function of the magnetic circuit.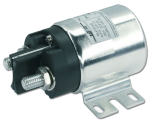 By using the so-called "blowing magnets" voltages of up to 250 V/DC are achievable. Coils are available of up to 110 V/DC.
The density of the series is at least IP67 for waterproofing and that of IP6K9K for moisture-proofing.
More information about these power relays can be found on the website of Kissling.
Bistabiele power relays 30 series 75 A – 1000 A
This bistable series has also been set up for normal applications. The contact remains in the lowest position on the basis of residual magnetism so that no voltage is needed in the system. The relay does not use any holding force and therefore no power either. Powering on and off follows on a pulse (of at least 20 ms) which puts the armature into a different position.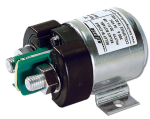 Relays in this series are available in 75, 125, 200, 300, 500 and 1,000 A and are full compatible with IP67 and IP6K9.
Please visit the website of Kissling for more information about these relays.
Do you wish to know more about these products or would you like to receive a quote? Please contact our product specialist by using the contact form.
During office hours we can also be reached by phone:
Belgium:
(+32) (0)15 - 451 840
The Netherlands:
(+31) (0)348 - 495 172
Request a quote
Would you like to request a quote?
Contact
| | | |
| --- | --- | --- |
| Rotero Belgium | | Rotero Holland |
| Wayenborgstraat 10 | | Pompmolenlaan 21 |
| 2800 Mechelen | | 3447 GK Woerden |
| Belgium | | The Netherlands |
| | | |
| | | |
| T: +32 (0)15 451 840 | | T: +31 (0)348 495 150 |
| E: info@rotero.be | | E: info@rotero.com |
| | | |
| VAT: BE0433082828 | | VAT: NL008174210B01 |
| | | Co.reg.:30089129 |
| | | |
| LinkedIn | | |
| | | |
| Privacy Statement | | |