Locking unit G SC X from Magnet Schultz

Locking unit G SC X from Magnet Schultz
16-10-2018
Even apparently simple products can be improved through re-engineering. Magnet Schultz – a specialist when it comes to solutions using magnetic switches – proves this with the new G SC X locking units.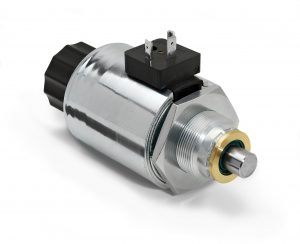 The 'old' series G SC X was already extremely popular and it continues to remain so. In fact, the characteristics have not changed. Thus, the new locking units also have protection class IP40 by default and are optionally available in the IP65 variant. In the latter case, the solenoid is fitted with a striker. Furthermore, all the models are equipped with maintenance-free bearings.
New coils
What does change? The price. In fact, for the newest series Magnet Schultz uses modular coils which have already been proven in several other products 'in the field'. Thus, they are widely used within the hydraulic sector, and with high levels of satisfaction.
The 'trade secret' with these modular coils is their simple assembly and installation. In fact, due to the innovative cartridge design, the coils can easily be inserted into the stainless steel housing, which ultimately leads to faster production and shorter turn-around times. Besides, the coils are used so often within the Magnet Schultz range, that they are mass-produced. This also leads to a lower cost price.
A perfect example of how re-engineering adds value.
More news
Request a quote
Would you like to request a quote?