Fluidpower solenoids
Hydraulic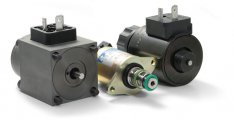 Features:
CETOP sizes
square-form or tube-form
on/off
proportional ranges
cartridge valve version
A complete overview of these hydraulic magnets can be found on the website van Magnet Schultz.
Pneumatic

Features:

2/2 and 3/2
normally open or closed versions
cartridge valve version
on/off
The pneumatic fluid power magnets are available in different types. Please look for a complete overview on the website of Magnet Schultz.
Do you wish to know more about these products or would you like to receive a quote? Please contact our product specialist by using the contact form.
During office hours we can also be reached by phone:
Belgium:
Call: (+32) (0)15 - 451 840
The Nederlands:
Call: (+31) (0)348 - 495 172
Request a quote
Would you like to request a quote?