Ancillary Equipment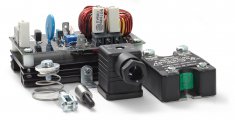 over-voltage controllers
pulse-width modulator
vibrator magnets controllers
spring return sets
bolt-ends, clevis-ends, plug connectors
On the website of Magnet Schultz you will find an overview with all available ancillary equipment for electromagnets.
Do you wish to know more about these products or would you like to receive a quote? Please contact our product specialist by using the contact form.
During office hours we can also be reached by phone:
Belgium:
Call: (+32) (0)15 - 451 840
The Nederlands:
Call: (+31) (0)348 - 495 172
Request a quote
Would you like to request a quote?